Join us to make a difference in a child's life
With more than 400 kids on the waiting list, Bowl for Kids' Sake is Big Brothers Big Sisters biggest and most important annual fundraiser. It is also a FUN & EASY one-time volunteer opportunity to help ignite the potential of children in your community! Every dollar raised will benefit the kids right here in your local community! If you care about kids and can spare an hour to have fun with your friends, then Bowl for Kids' Sake is for you!
Register today! Contact Krista Gallaway at [email protected] or 260-456-1600 x2229 with any questions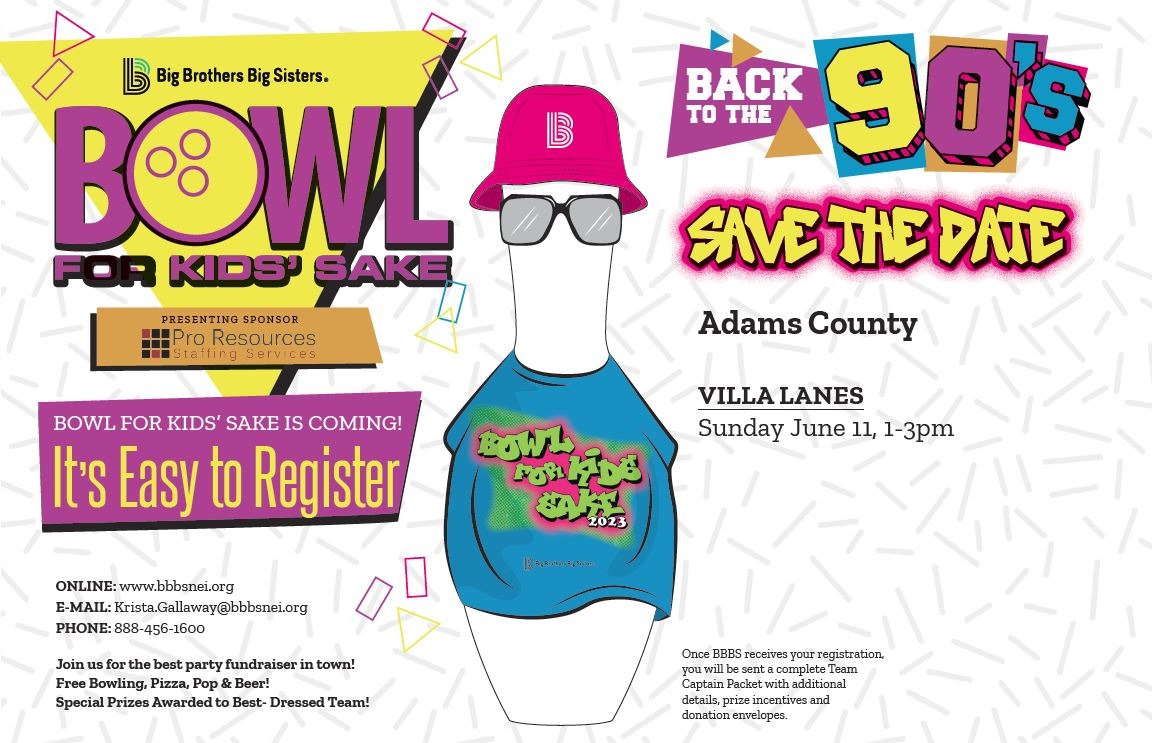 Goal!
Each participant is asked to raise $100 per person or $500 per team. * Hit your fundraising goal and win cool prizes! Check out this year's awesome prizes on the Fundraising Incentives page!


Recruit!
Form a 5-person team of friends, family coworkers, girlfriends, boyfriends, cousins, neighbors, brothers, sisters - for real, ANYONE can join your team.


Raise Money!
Every dollar you raise stays in your local community to make matches for kids on the waiting list. Fundraise via email, social media, or in person to help support the mission of mentoring.


Fun!
It's not about the score, it's about the kids- Celebrate your fundraising success by joining us for a 2-hour party with pizza, drinks and games.